Pain in the nECk...
Did you know that a forward head carriage may increase the weight of your head by almost 40lbs?  Shoulders rolled forward, head forward and looking down can cause a BIG pain in the neck!  What can you do about it?  
Cervical Balance
Postural Adjustments
Chin Tuck (make a double chin) to bring your head directly on top of the cervical spine
Roll your shoulders down and back to open up the pecs and strengthen the rhomboids
Breathing
Chin tuck, shoulder roll and then take a few deep breaths allowing your tummy to fill and exhale fully.....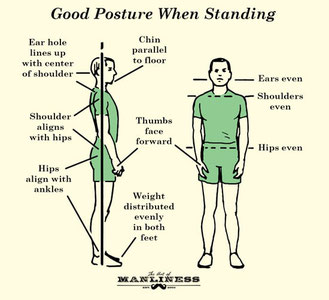 Location
Donna @ Infuzion Massage
Chris @ Masters Massage
55 Somervale Place SW
Calgary, Alberta
T2Y 3J9
Email: dlmrmt63@gmail.com  (Donna)
Email: cnjacobson71@gmail.com (Chris)
Cell: (403)390-0809 Donna
Cell: (403)660-9838 Chris
Muscle Co-oridination Exercises